The Adrian and Blissfield Rail Road Company (reporting mark ADBF) is a Class III short line railroad which operates 20 miles (32 km) of railroad track between Adrian and Riga, in Lenawee County, Michigan. The Railroad owns approximately 2.5 miles of track that run through the Village, and, although the Railroad does not cross state lines, the traffic that originates or terminates on the railroad crosses state lines.
It was incorporated February 6, 1991, with company headquarters in Westland, Michigan. It also operates Lapeer Industrial Railroad, Charlotte Southern Railroad, Detroit Connecting Railroad, and Jackson and Lansing Railroad. ADBF's railroad line is one of the oldest operating in the United States, having been originally built in 1834 by the Erie and Kalamazoo Railroad. ADBF also operates a dinner train known as "The Old Road Dinner Train" in Blissfield, and a sister company operates in Charlotte.
The ADBF travels on a segment of the original Erie & Kalamazoo Railroad Line that began operations in 1836, making this one of the very first railroads west of the Allegheny Mountains. Along the way, you'll travel through the rich farmland of Southeastern Michigan, which is thought to have been, in prehistoric times, the bottom of an ancient lake we now call Lake Erie.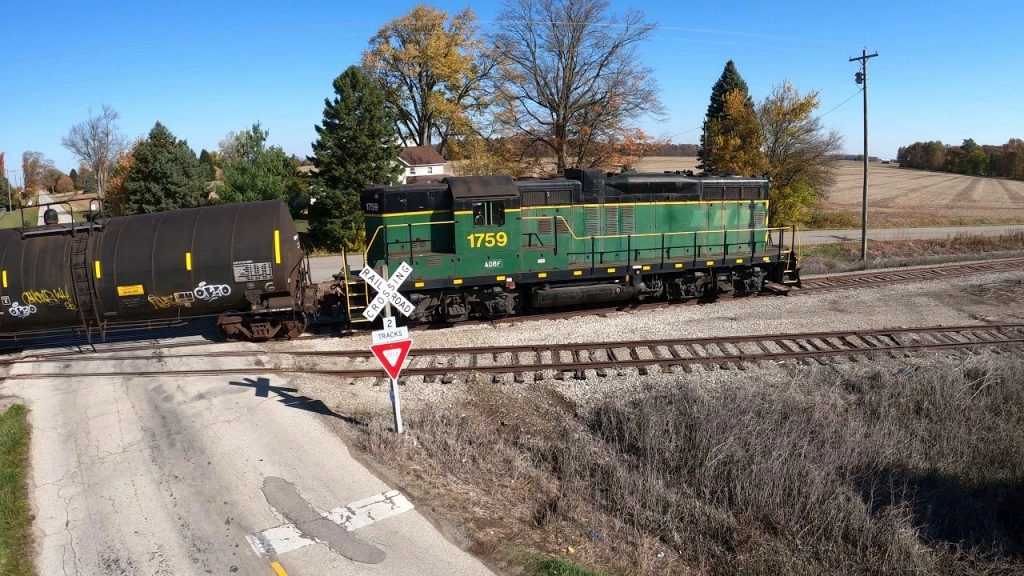 The ADBF serves several industries but is noted for its grain elevator traffic and ethynol related products. The Detroit Connecting has heavy industrial customers south of Milwaukee Jct. The Lapeer Industrial serves local industry. Both the Charlotte Southern and the A&B operate dinner trains. The Jackson and Lansing (known as the JAIL line) serves a steel facility in Holt, as well as about a dozen other industries along its line and in the Lansing terminal area.
REFERENCES